this what i would
weartoday
today the weather is quite friendly, not raining as much and i'm kinda feel gloomy lately so i need something to cheer up my mood.
april 3rd, 09
by
weartoday
top

i really like this top, i usually don't wear lots of tee, especially with ordinary hand cutting like this, but this one can be excused although in real life i would do probably cut the arm with scissors to make it uneven
sass & bide ; 14,700 JPY ; www.eruca.jp
skirt
this skirt is totally cute, i'm not sure they have pockets but i would add pockets to put my blackberry and some changes (i hate to put my money in wallets) :p
Blingstyle "Lace Skirt" ; $45.00 ; www.yesstyle.com
necklace
as i said that i don't wear a lot of tee, and if i do, i always add some layers to it whether it's a necklace or waist coats. and this multi layers necklace is perfect. many would say that adding this will crowded the tee but in my opinion it will add more character
Betsey Johnson Pearl Tea Party Necklace ; www.zappos.com
muffler
i just picked this because i think the colour would compliment the whole look, and in my case it's very rare i ended up wearing it on my neck, i would probably just tie it on the bag
NewYork doll "Lace Trim Crinkled Dot Muffler" ; $28.00 ; www.yesstyle.com
bag
i LOVE this bag, it gave the "old school" feeling, and the colour is just perfect!
Proenza Schouler "PS1 Leather School Bag" ; $ 2.007,00 ; www.mytheresa.com
fo more info on this bag please visit here
www.bagcraze.blogspot.com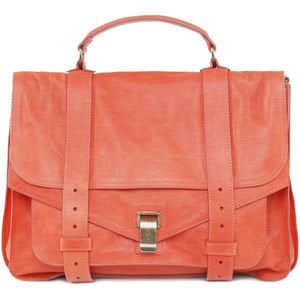 shoes
in real life i wouldn't ever wear this shoes, not because i don't like it but the probability of me to walk in this is very small. i just can't wear heels, the best i can deal with is pumps and wedges
Chanel spring summer 2009 collection